Treatments Offered
| | |
| --- | --- |
| | Acupuncture |
| | |
| | Interlaminar Epidural Steroid Injections |
| | |
| | Transforaminal Epidural Steroid Injections |
| | |
| | Facet Joint Injections |
| | |
| | Medial Branch Nerve Blocks |
| | |
| | Provacative Discogram |
| | |
| | Minimally Invasive Endoscopic Lumbar Discectomy |
| | |
| | Intradiscal Electrothermic Therapy |
| | |
| | Sympathetic Ganglion Blocks |
| | |
| | Chemical and Radiofrequency Neurolysis |
| | |
| | Sacroiliac Joint Injection |
| | |
| | Major Joint Injections |
| | |
| | Trigger Point Injections |
| | |
| | Electrodiagnostic Study (EMG/NCS) |
---
Pain Management
is designed to treat chronic pain and allow a person to live a full, enjoyable life.
---
Rehabilitation
is a step program that is custom tailored to your health condition, which will allow you the fastest recovery and optimum overall health.
---

At the Center for Pain Management and Rehabilitation, in New Jersey, we specialize in non-surgical treatment of a variety of painful conditions in the spine and joints. We are centrally located between New York and Philadelphia to serve you. Whether it is chronic pain that won't go away or the acute pain of an injury, you need to know that you don't have to suffer. The doctors and specialists here at the Center are here to help.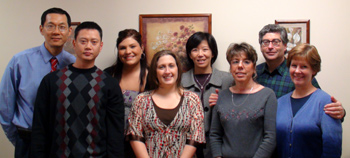 P

ain can be managed effectively in most patients even with severe disease such as cancer. An accurate diagnosis of the cause and type of pain is key to finding the most effective treatment.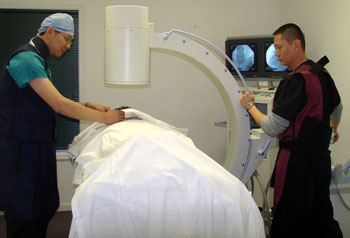 W

e currently participate in Aetna, Cigna, Horizon Blue Cross Blue Shield, Medicare and Qualcare. We also see patients who have Worker's Compensation as well as Motor Vehicle Accident Insurances.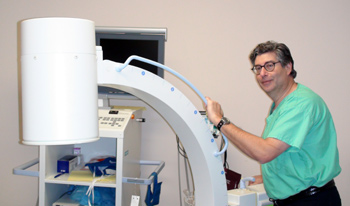 Don't suffer needlessly from back or neck pain. We are conviently located in Bridgewater close to Somerville, Hillsborough, Warren, Middlesex, and Raritan. Give us a call to set up an appointment. We are here to help.
Center for Pain Management & Rehabilitation
635 East Main Street
Bridgewater, NJ 08807
Phone (908) 231-1131 - Fax: (908) 231-1132
Dr. Qing Tai, MD, PhD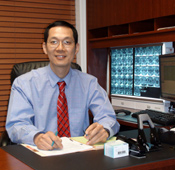 About Our Physician:
Dr. Tai specializes in pain management. His practice includes the use of pain medications, performing nerve blocks, and when appropriate, alternative medicine modalities such as acupuncture. Dr. Tai is a Clinical Assistant Professor of PM&R at Rutgers-New Jersey Medical School. He is board certified in Pain Management and Physical Medicine & Rehabilitation. He was chosen as a 2014 Top Doctor for New Jersey.
Dr. Tai began his medical training at Nanjing Medical University in China. He came to the United States as a Ph.D. student in Neuroscience at Wayne State University School of Medicine. His doctoral thesis was on the role of synaptic plasticity after spinal cord injury. He has published papers in peer reviewed journals: Brain Research, the Journal of Comparative Neurology and the Journal of Spinal Cord Medicine. He then resumed clinical training as an intern at Henry Ford Hospital and resident training in Physical Medicine and Rehabilitation at Kessler Institute for Rehabilitation, UMDNJ-New Jersey Medical School. He went on to complete a fellowship in pain management in the Anesthesiology Department of Thomas Jefferson University.
Dr. Tai is certified by the American Board of Physical Medicine and Rehabilitation with subspecialty certification in Pain Medicine. He is licensed as a Physician by the New Jersey State Board of Medical Examiners and as an acupuncturist by the New Jersey State Acupuncture Examining Board. He is currently practicing pain management at his office in Bridgewater New Jersey, at Robert Wood Johnson University Hospital-Somerset, and at Somerset Ambulatory Surgical Center.